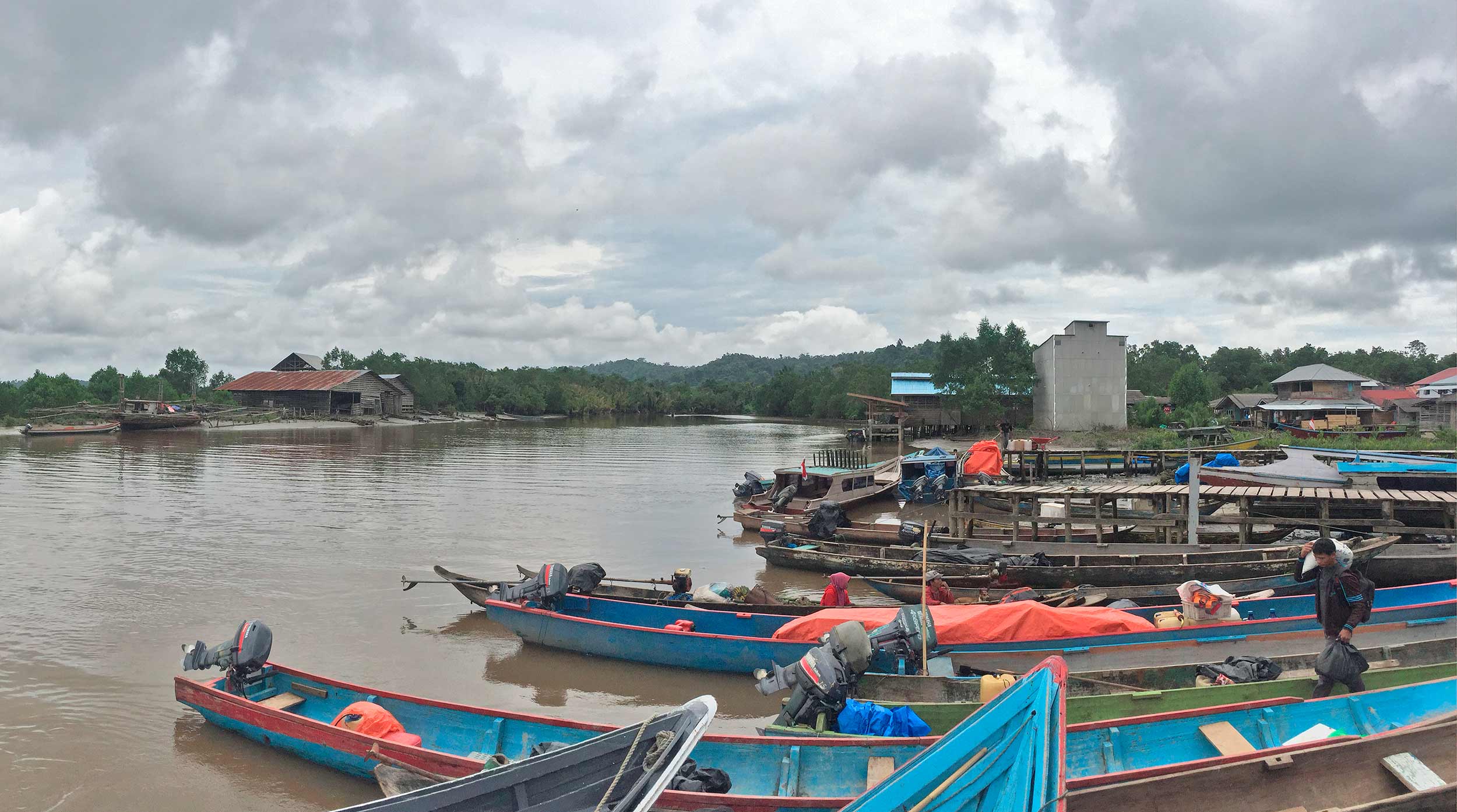 Mentawai, going back home
Our vacation at Bangor Bangor was going to an end. I avoid all the details of our way back trip but you just need to read "Under the Sun of Mentaway Indonesia- The Trip"
More or less everything happened in the same way:
-little boat
-pit stop in Siberut
-Ferry
-A night in Padang/Jakarta
-Flight Padang/Jakarta
-Flight Jakarta/Dubai
-Short pit stop
-Flight Dubai/Rome
-Fiumicino/Homw
But few details really need to be told!
Four hours pit stop in Siberut
Arms and baggage in tow, we were saying goodbye to Beng-Beng with an happy group photo and we were approaching to the first transfer.
Introduction: apart from nights spent in Jakarta and Padang, and the stay at Nyang-Nyang, I have never been to Indonesia. My knowledge and thoughts on this wide country were like it was rustic but cleaned and occidentally sweetened.
In Siberut I saw a realistic corner of Indonesia, or maybe only the other side of the coin: nothing violent or scary or destabilizing. Only respectable poverty.
A country full of mud, unlikely shops, women wearing veils, intrusive smells.
Part of the group stopped to lunch in a trusted place. Calm, no gastrointestinal virus to bring back home as souvenir. I refused the invitation both to dedicate myself to the first real excursion of the trip and yet because to trust is good but if you don't trust is better (as and italian proverb says). The restaurant windows were not very attractive to my papillas, I must say. With my great joy Emanuele decided to join me. What an honor! Wow!
We had in our pockets the last local coins that we spent for two Mars-kind-of ice creams that we found out to be on vogue here.
There were chicken everywhere, blind, and non cats and unsteady kitty cats. There were madams that were looking at us with diffidence and curiosity even though they must see a lot of tourists everyday. There were gardens so tidied and well kept that almost clashed and motorbikes, a lot of motorbikes.
There were children, a lot of children. You could see in their eyes that they don't desire anything that what they already have. The "here, now and forever" that only children can feel. They go beyond of broken shoes and crumbling houses, they focus on the moment. A consciousness both fascinating yet temporary, we too soon forget the infinite.
Goodbye Siberut, thank you!
Filippo's wild nights in Padang!
We arrive at Padang Hotel Mercure after ferry, taxi etc. Finally a bathroom all for myself:happyness!
We were all set for the generous fish-based dinner at Samudera Java restaurant that was recommended by our friends of Beng-Beng. I have to admit that as an italian that tries , in vain, to shake off the genetic snobbery, I expected this place , since it was described as the best restaurant in Padang, an elegant Indonesian place with flowers, velvet atmosphere and sinuous waitresses dressed in long dresses.
Wrong!
Also Filippo had the same thought as mine, that's why he put on his best blouse, very we'll kept even after 15 days in the luggage. I was dressed, at the same time, with a sheath dress, obviously creased after 15 days in the luggage.
Filippo, you must confess, do you fold the clothes yourself?
I hear his voice saying: you can't buy class babe!
Well, he is right!
Emanuele was faithful to his surfer look after apocalypse. He was kind of: I'm cool inside, now judge me on the outfit!
When we arrived we run after the taxi driver just to make sure that he was right on the address.
There was a traditional restaurant and the name was correct. The name "Best Restaurant of Padang" was probably referring to the food not on the elegance, for sure.
Surfer T-shirt versus black dress and blouse wins for 2-0.
Above appearance, the food was excellent: plenty of fish. It was fresh, tasty, abundant and cheap. An experience to replicate but this time in shorts and thongs! For who likes this kind of food I really suggest to go for crab! I didn't try it but the way Emanuele and Filippo were sharing it was enough to understand it was delicious.
Satisfied and happy we were returning to our hotel. It was nine o'clock and I was already sleepy but i didn't want to be the "old" of the group so I agreed to stop at the hotel bar that was animated by a live local group!
After 15 days of forced #healthylife, something alcohol made was on point, I have to admit it.
At 21.25 I was so tired that i left the two at the bar enjoying the music to go and enjoy the comfort of the mattress of the Mercure Hotel. The too much relaxed life of Beng-Beng has almost reset my social life will .
Me jealous? My sleepiness gets the better of any other instinct.. and then there is the mutual trust in our relationship, but that is secondary.
While I was in my REM phase I felt someone under the sheets.. Manu, is it you?
Otherwise if you're a killer please act fast: two weeks of vacation exhausted me and if seeing fear in your victim's eyes excites you you chose the wrong room. I give up but don't take me out of this bed, please.
It was Emanuele that wanted to bring me back to consciousness to chat under the sheets, but he was going to fail. I can't remember anything except the fact that Filippo was still at the bar , where had conquered one of the guitars of the pop band and he was performing in an anglo-roman show. Filippo, all the way!