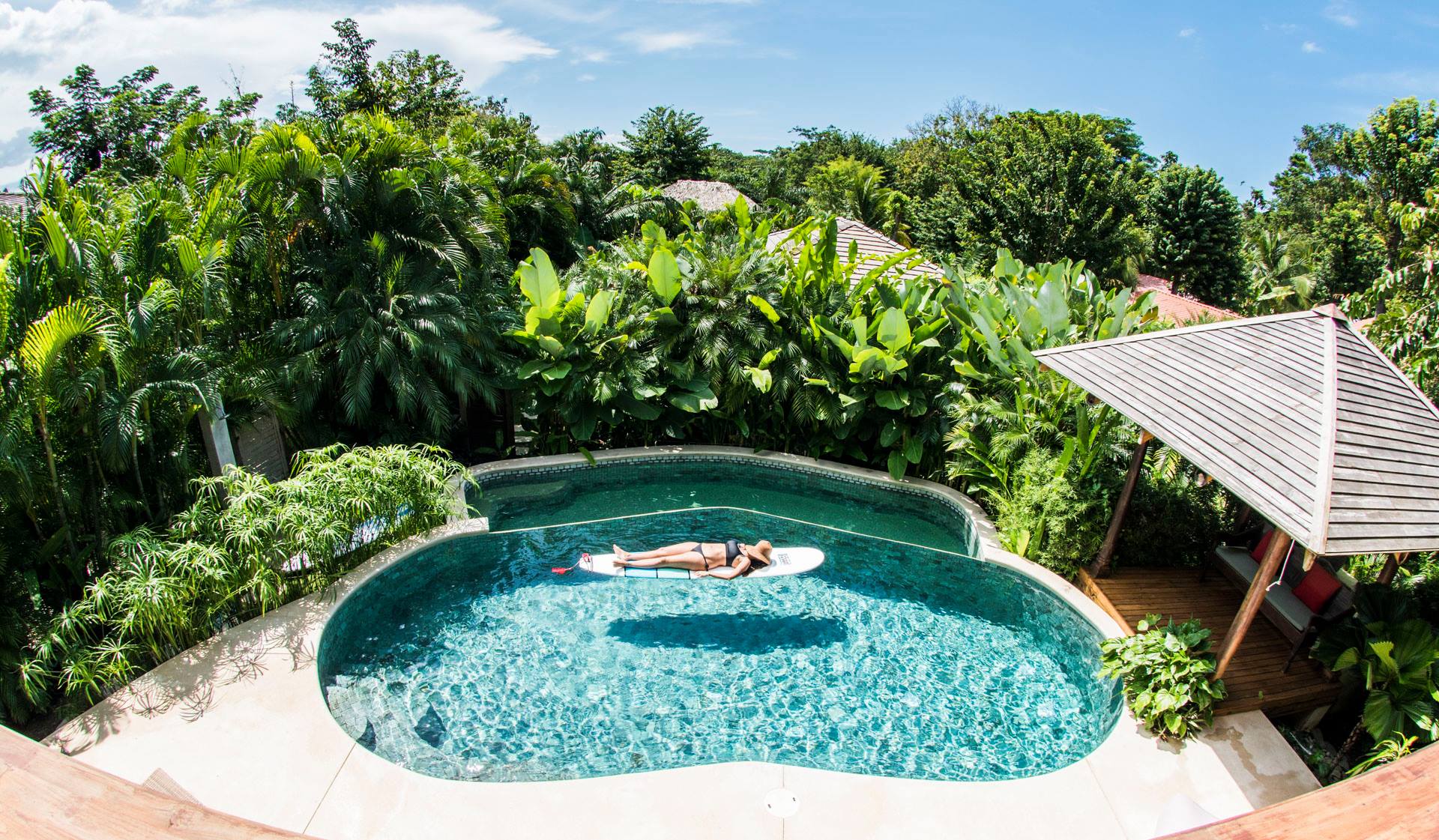 Every time I return to Costa Rica, I feel like I'm experiencing a recurring dream.
The Country's wonders have been a magnet for many and, as we keep coming back over the years, a few unfortunate novelties seem to have become the norm:
Overall chaos has increased
New real estate developments are going up all over the place
Traffic is becoming exponentially worse
Everything is changing so quickly that I often have to ask myself:
Is this still the country of Pura Vida? 
Can Costa Rica still be considered the country of pure, joyful living, simplicity and well-being?
Despite living in constant fear that the spell will break at any moment, collapsed under the weight of the country's breakneck-speed development, I must admit that Costa Rica is still our Paradise on Earth.
These are the keywords I go back to from time to time, which have yet to betray me; they stir within me powerful feelings of yearning whenever I find myself longing to be back in Playa Hermosa.
These are the fundamentals of my sense of Pura Vida.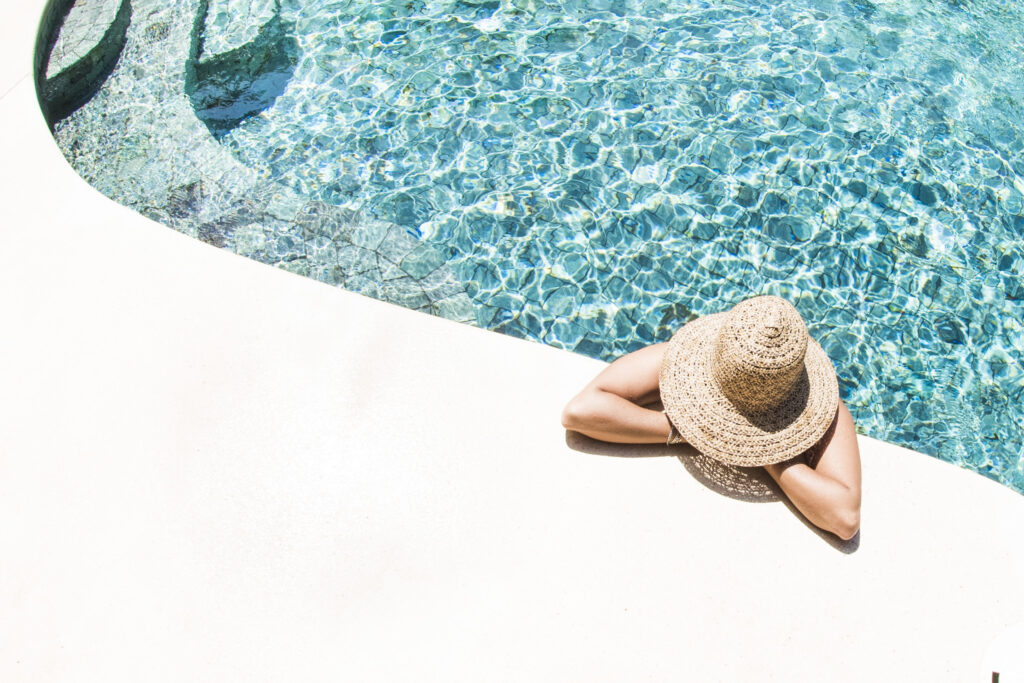 FRAGRANCES
On a journey as long as the one from Italy to Costa Rica, we will typically board different flights, and intersect with multiple different people along the way, and with multiple odors.
Then, after a pilgrimage that can last one or more days, we finally arrive at our beloved garden: Batik.
And there, it stands, motionless yet constantly changing: the Ylang Ylang tree.
The scent of its flowers envelops me like a warm embrace, welcoming me back to a world of magical memories, friends, lazy afternoons and intoxicating sunsets.
If there ever was a Garden of Eden, I am certain that this was its fragrance.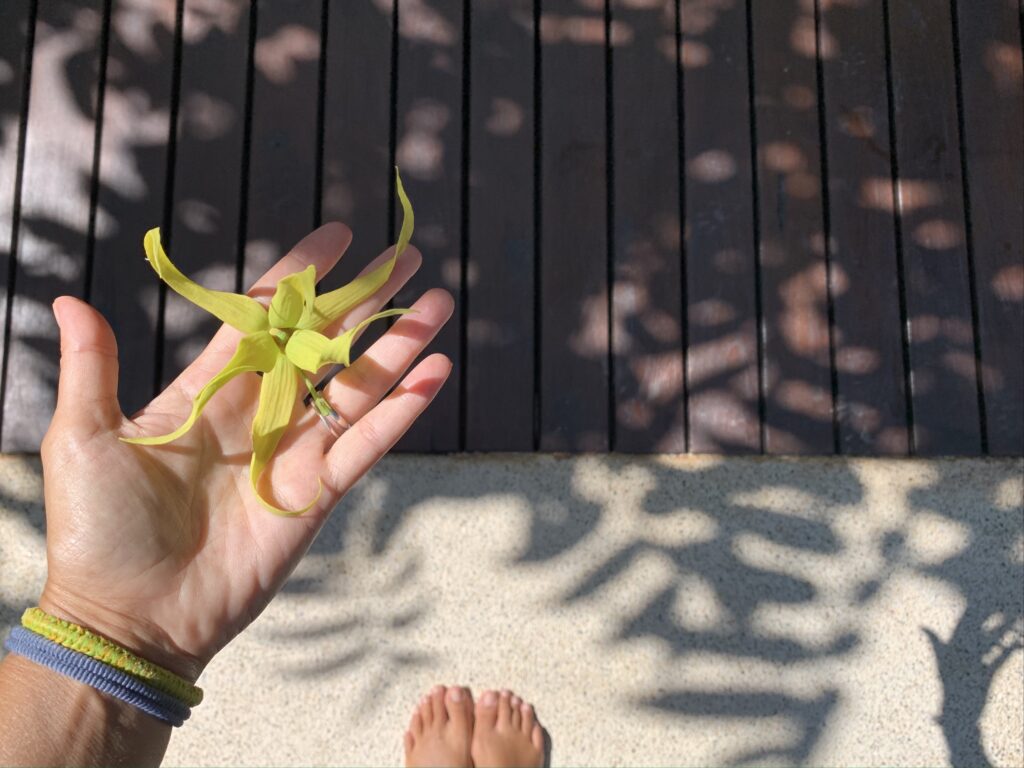 OFFLINE
When in Costa Rica, our phones connect only through wi-fi.
Nothing particularly extraordinary about that.
Yet this means that for a good part of the day my cell phone is limited to being only a portable camera.
The world beyond the beach remains intangible.
No frantic updates on who how what.
No messages. No alarms and no beeps.
And all of a sudden, I find myself going through my backlog of books at the speed of light. And when I'm not reading, my eyes are open to the real world that surrounds me, rather than the online world.
I start truly noticing things outside of the black mirror. I'll sit back and gaze at the waves breaking, people walking by, dogs chasing each other.
Sometimes I catch myself staring out beyond everything, at a fixed point that isn't there, and feel like I am about catch a glimpse of the infinite.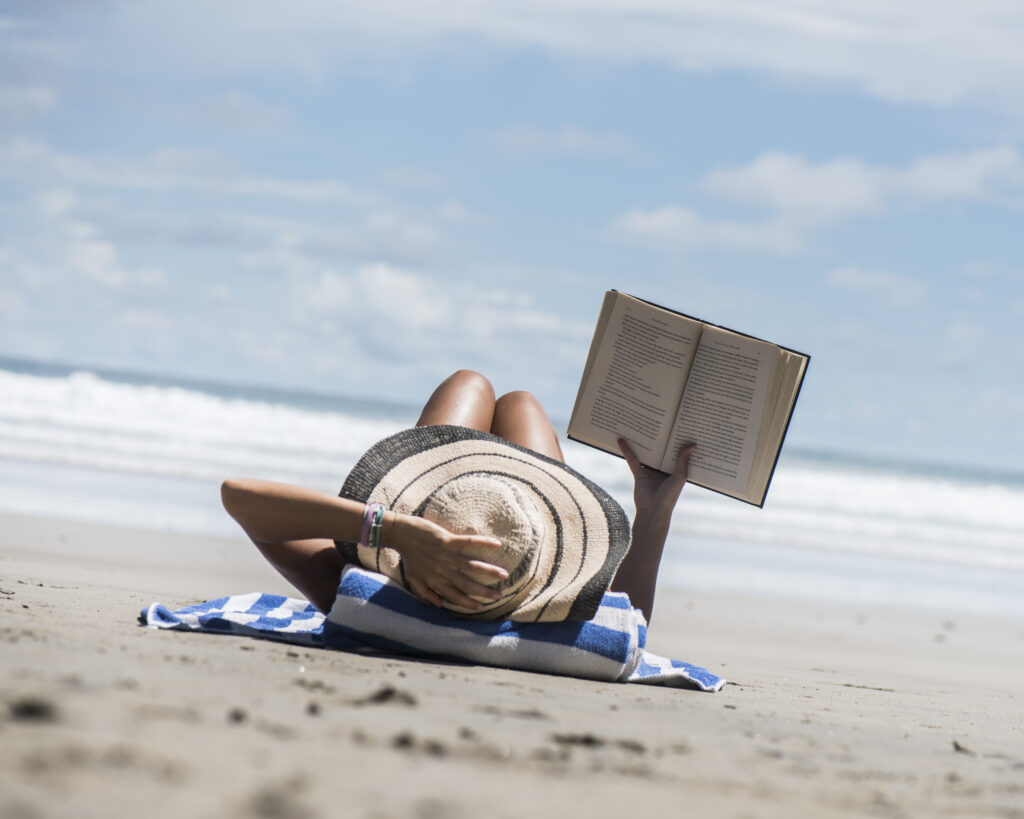 WALKS
For years now I have not been able to practice any kind of sport.
I live with my illness in a comfort zone that I was forced to build up over time: within it, my days have a semblance of normality. Outside of it, all the physical and emotional symptoms of a chronic disease come back at me with a vengeance.
Prior to the latest depressing diagnosis, my medical history had already been quite difficult. A trial stage for evolving hardship: like the little frog that grows to become an agile swimmer inside a pot of water, that is set to boil.
Walking is the last remnant of physical activity that gives me that pleasant feeling of practicing a sport and being nimble.
Playa Hermosa is a beach that stretches for miles. During low tide, the long strip of sand stretches to become incredibly wide, and the sun's rays bounce off the mirror-like vanishing shore, creating the illusion of walking among the clouds.
At times like these, my breath becomes empowered, and my legs never tire. I walk, I walk for hours, powered by the scorching hot sun, the warmth of the sand, the smell of salt on the breeze.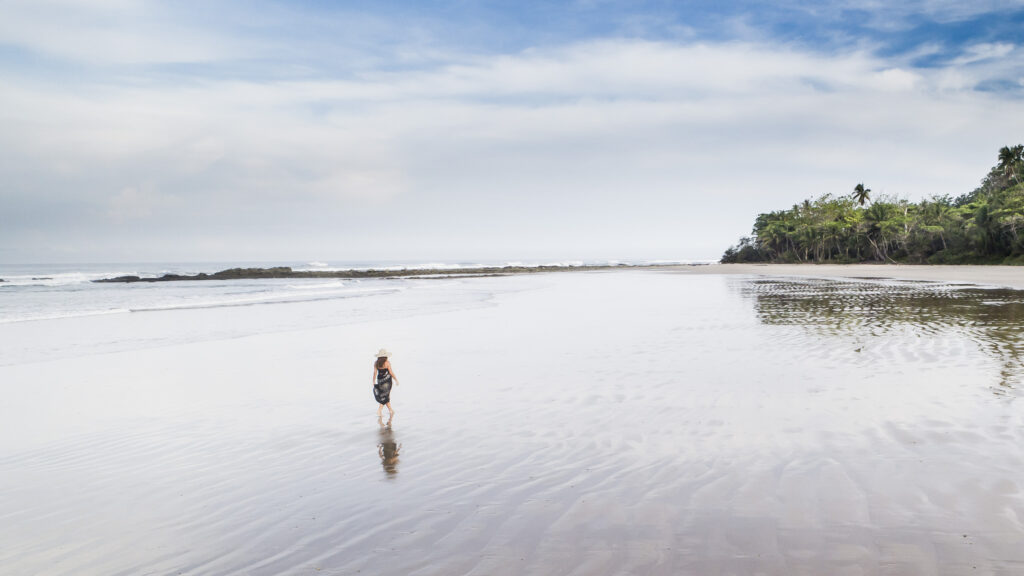 PRIMORDIAL SILENCE
How would you describe silence? To me, silence is the absence of the sounds of humans.
No engines, no sirens, no noise.
It is to eliminate the artificial and connect with the primordial.
In Costa Rica, I often just need to close my eyes to feel like I am the only human on earth.
In those moments, time stops.
The sound of birds, the lapping of the waves, monkeys howling in the distance.
My ears are the only audience to a synergistic concert that is as real in that moment, as it ever was thousands of years ago.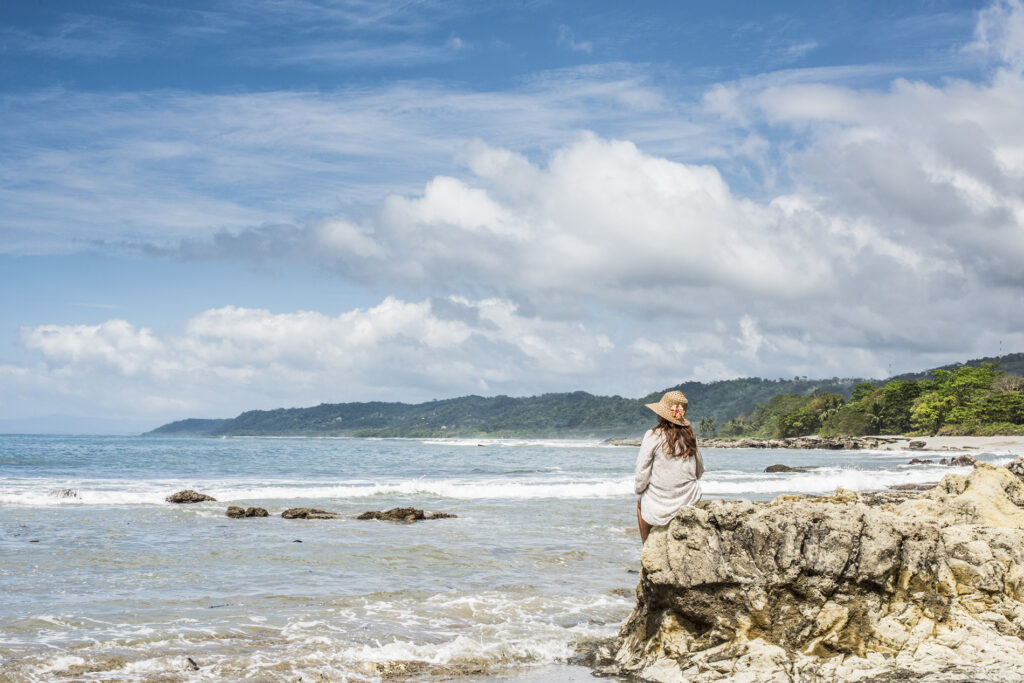 BIODIVERSITY
In the mornings, the piercing squawk  of the Blue Jays  seems to scream at you: hey you, it's dawn, what are you still doing in bed?
You get into your swimsuit first thing in the morning, then step out into the garden and are greeted by a monkey chewing on a palm leaf, just right above your head, with a look on its face that is… a dash of defiance and indifference.
My days in Costa Rica are defined by a string of constant surprises: admiring a frog's love songs, fleeing from a terrifying spider, meeting a shy armadillo, witnessing the unusual iridescent colors of a butterfly.
Like stepping into an Imax screen of colors, plot twists, sounds and scents, fully immersed, experiencing wonder firsthand.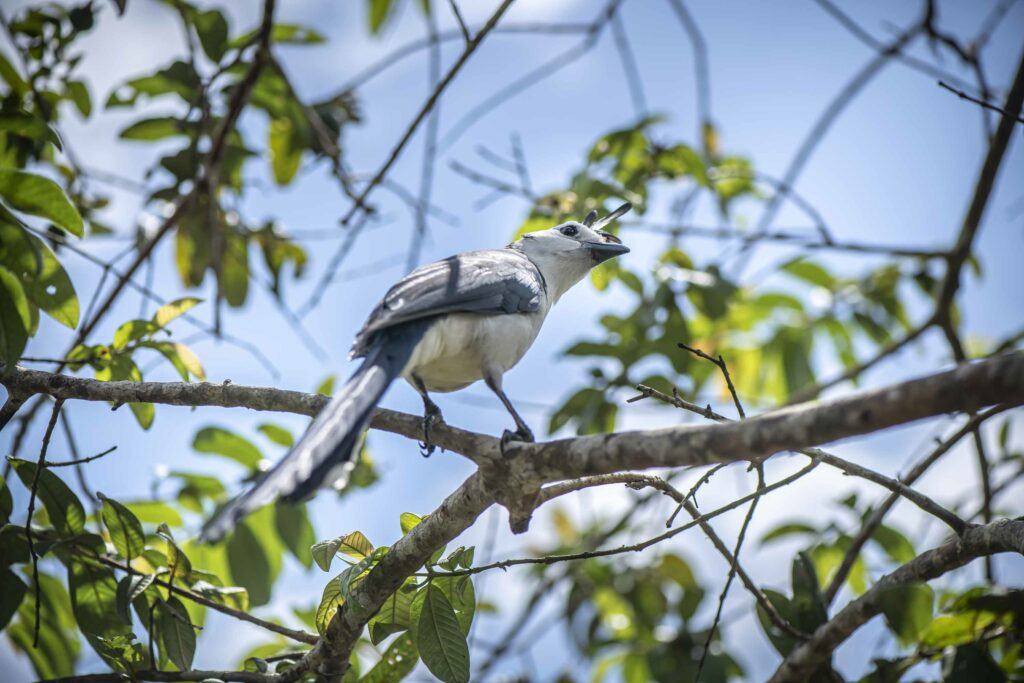 FOOD
Our first time in Santa Teresa de Cobano, we almost exclusively ate out. We were the typical Italians that crave their home cuisine, seeking al dente pasta, sautéed chicory and aged prosciutto.
Then, we discovered the joy of buying local products and cooking them ourselves.
Amazing fruit and fresh fish are the local staples.
Then, we started discovering a number of trusted shops, the kind of places where you can find superfine pizza, cream-filled pastries and fresh, crispy bread even in the middle of the jungle.
Forget about Low-carb.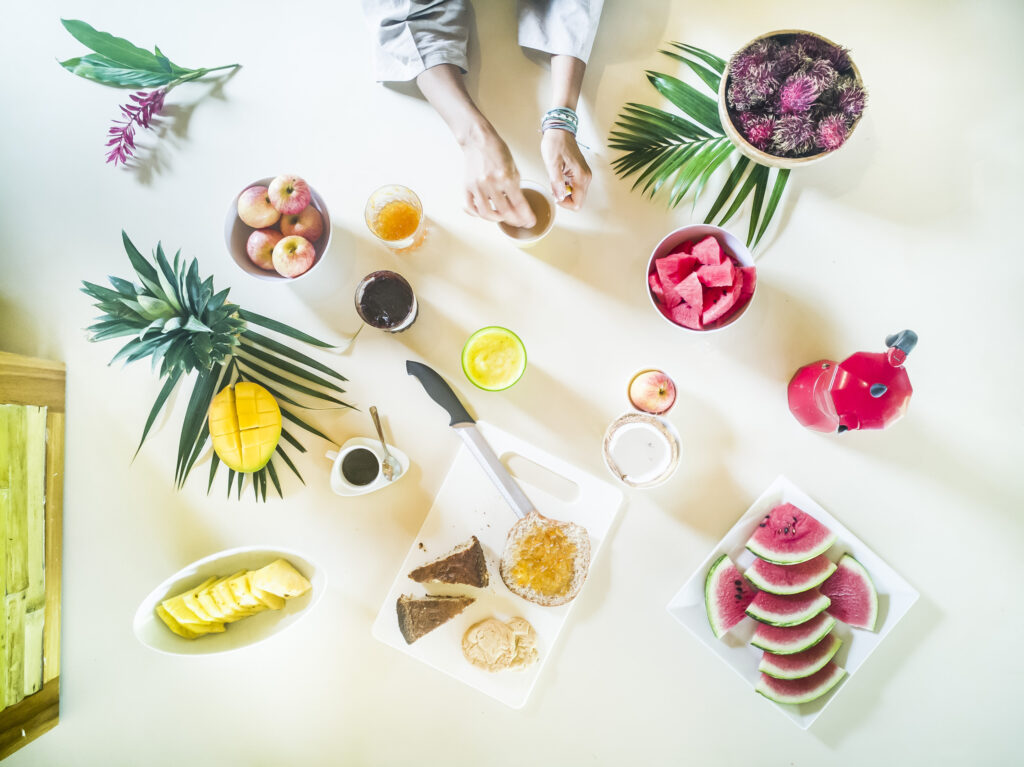 SUNSETS
The heat of the day subsides. Children come out to play. Friends get together.
The sky is a painted blend of fuchsia, deep blue, bright pink and purple. Everyone flocks to the beach.
Ladies and Gentlemen, we are witnessing the day's grand finale, which has had a million reruns, yet its incandescent beauty keeps its audience from ever waning.
It's majesty, THE SUNSET!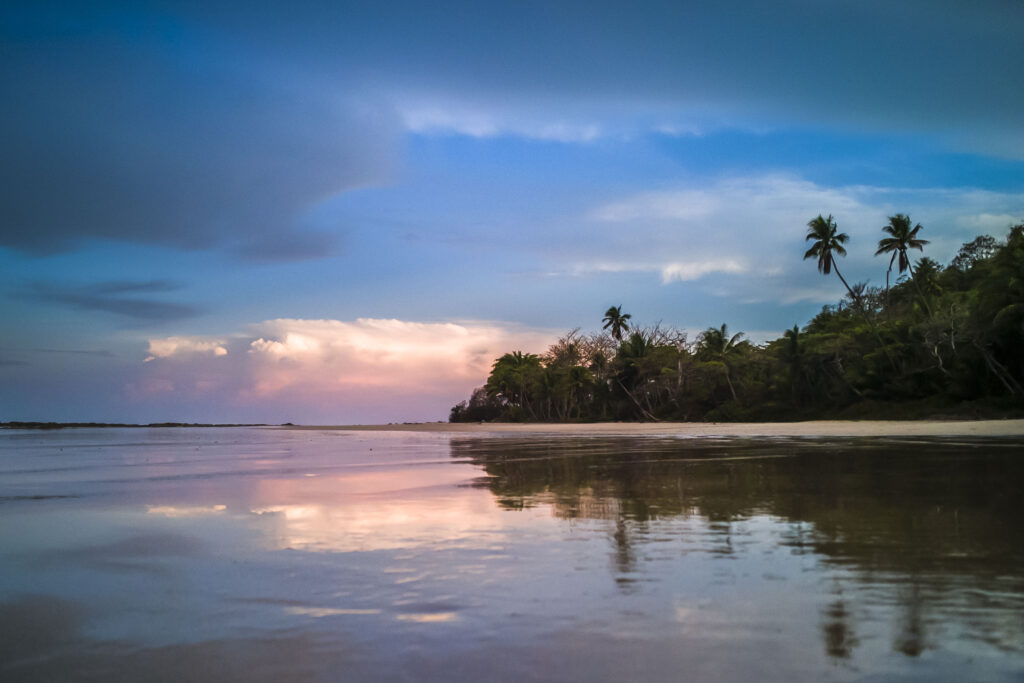 STORMS
I must be honest, I'm not a big fan of the rain.
At least in Rome, for the most part, I find it depressing, even though I acknowledge its importance and I am humbly thankful for it.
I tend to be your run of the mill heretic that wishes it will only rain in my city at the best possible time: whenever I… am somewhere else.
In Costa Rica, the rain pours down from the sky in buckets for most of the year, and yet we always return in that timeframe right between the wet and dry seasons.
Which means the weather is mostly sunny, but then you also experience a few majestic storms.
Getting wet, however, is no problem, as temperatures remain warm. Storms don't lock us inside the house, but rather, we sit on the porch and watch the rain, and our pace slows down even further.
Water makes nature explode with renewed color and life, and we bring out the rubber boots, to tackle the impending mud.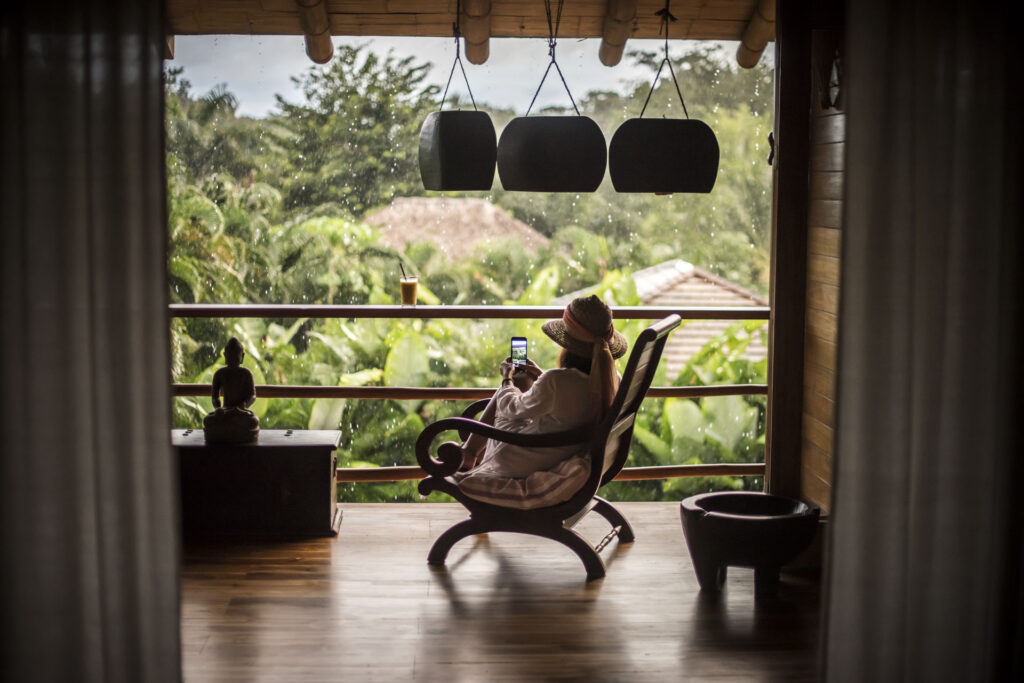 FRIENDS
In Costa Rica, time seems to slow down.
There is a lot to do, of course, but hanging out with friends seems easier, be it for a long dinner or a fleeting sunset together.
People, regardless of their nationality, are quick to smile, open to chat and generous with their hugs.
Saying goodbye at the end of the trip is always the hardest part, because the time we spend with our friends in that remote slice of paradise, feels like years of shared relationship.
A friendship built on shared laughter, long gazes at the sunset and deep mutual affection.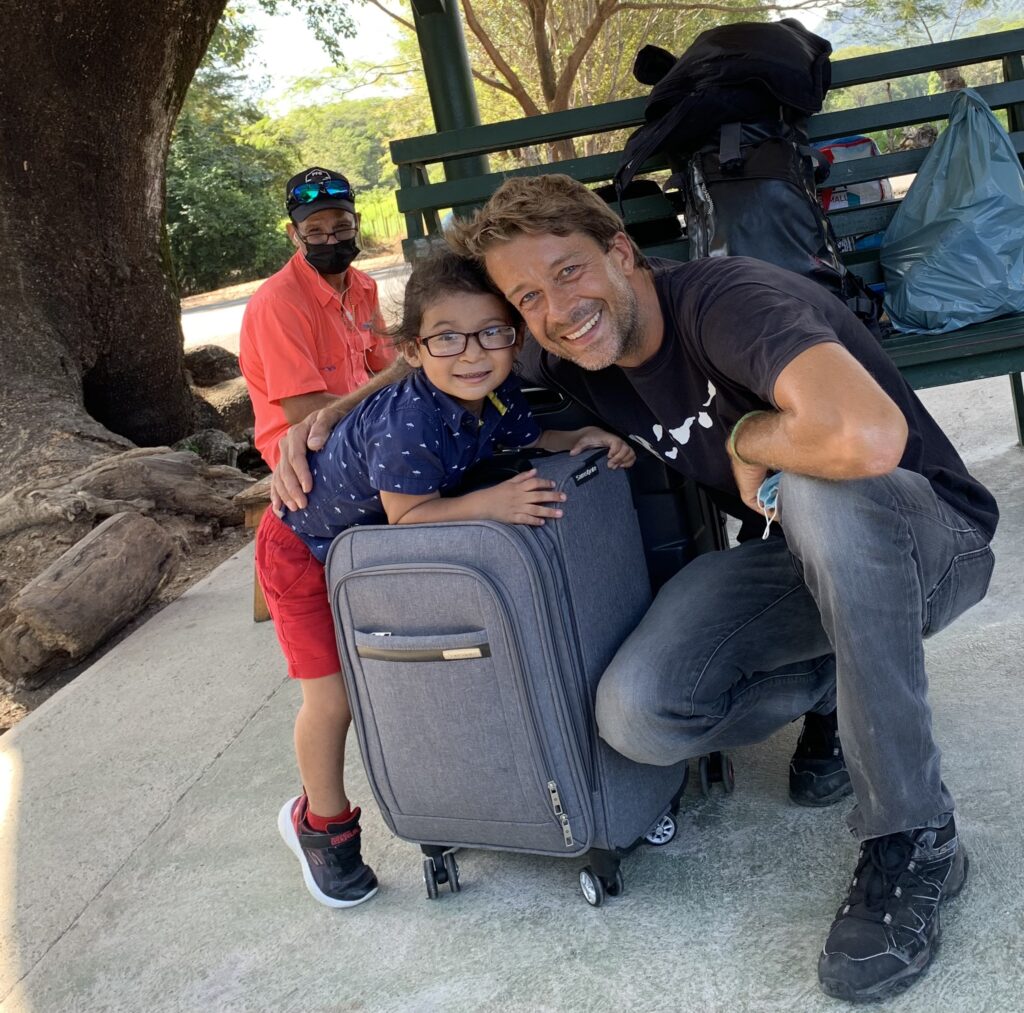 SURF
LAST, BUT NOT LEAST…
Our favorite destinations are always the best surf spots, for the obvious reason of maintaining peace in the family.
In Playa Hermosa, our harmony as a couple reaches peak levels: there are waves every day, right outside the front door. Emanuele is happy, I am happy.
He surfs, I sunbathe, go on walks, enjoy the sunsets, fragrances and silences.
Now and then, we cross paths on the beach, and walk home together.
Because, love is freedom.