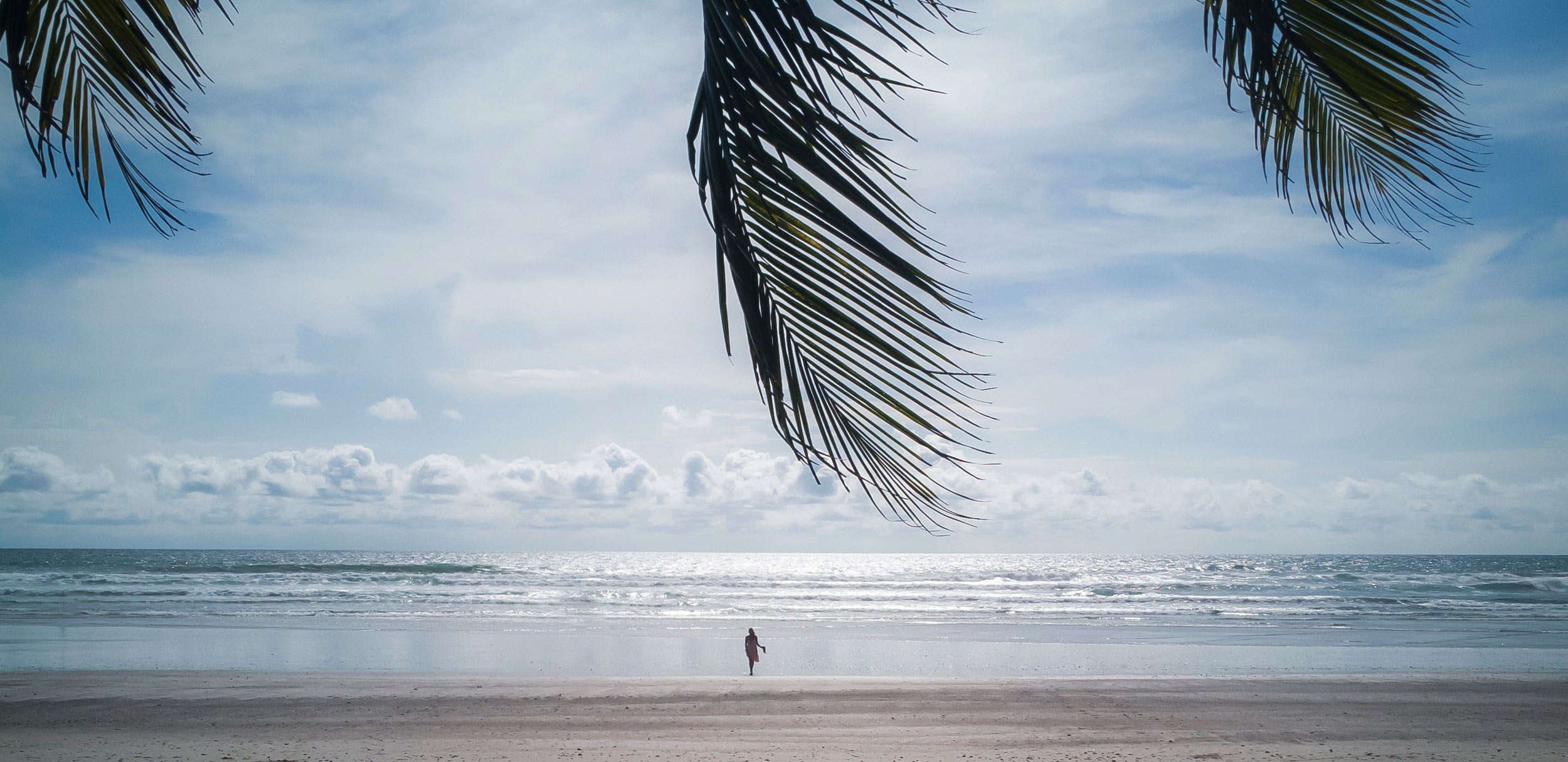 Santa Teresa VS Playa Hermosa de Cobano
Before the competition starts, an introduction is needed:
What kind of traveler are you?
If you visited the Peninsula of Nicoya in Costa Rica, you are probably not a skyscraper lover and the urban streetwear is not your kind of thing.
So far so easy: start by banning also museums, cinemas, malls, and closed-in shoes.
Santa Teresa, such as Playa Hermosa are slow places, but in a good way. At sunset, everybody gathers on the beach to contemplate the sun burning and brightening every detail, while sipping a beer chatting about life.
If sunset in Santa Teresa is the main event, We can easily realize We are not in Ibiza!
Here there are Clubs, the tourists moving is noisy, parties are always planned but the real beauty is undoubtedly visible only at sunlight or until dusk.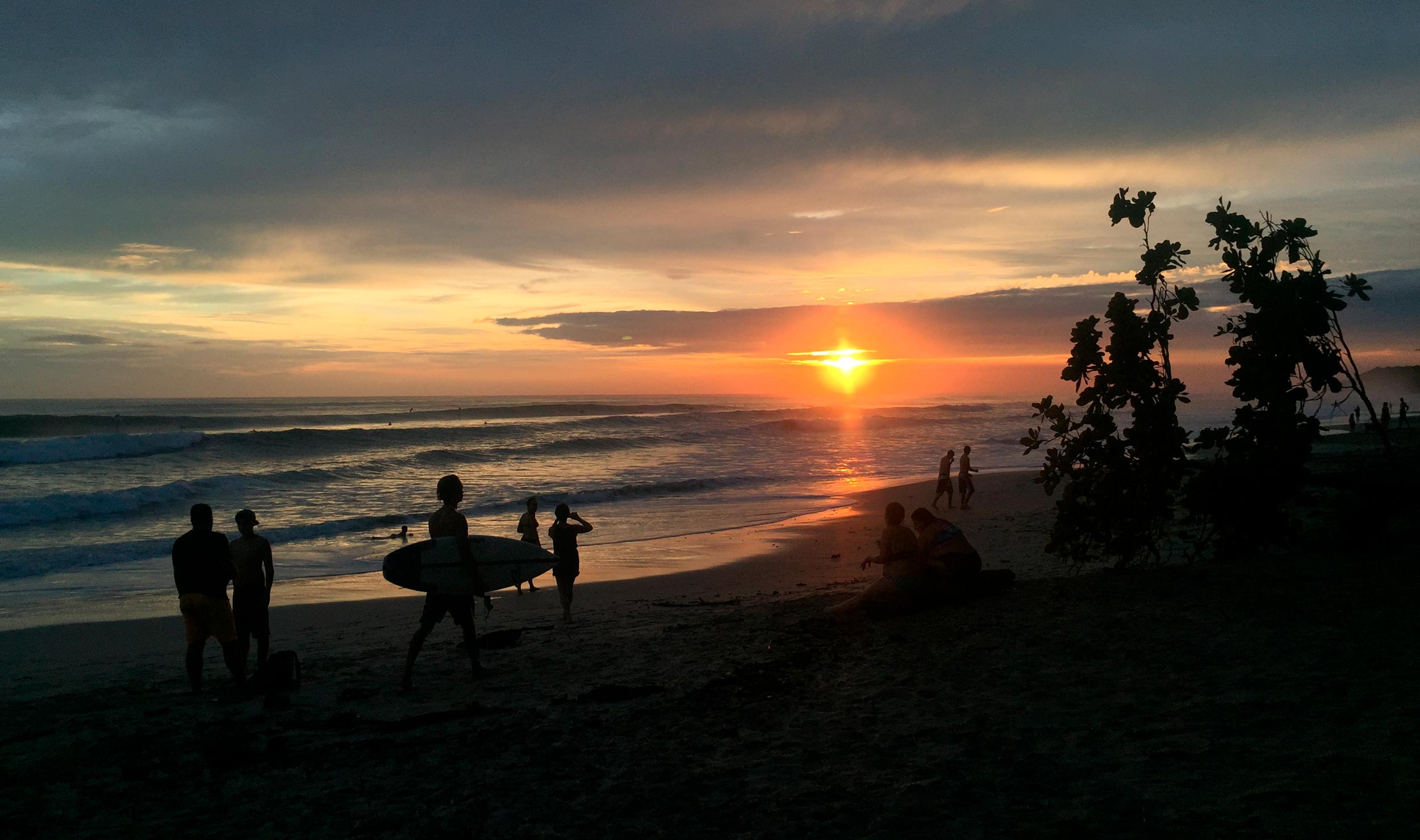 Sunset in Santa Teresa
Said that, next question: Do you want to immerse yourself in the jungle without giving up to happy hours, shops, streets crowded by cars and groups of people dressed in bikini and shorts?
Then, Santa Teresa is the answer. It is the perfect mix between:
-Tropical-chic inconvenience: If it rains too much light can go out. If light goes out, water also can do it. That means, if light and water go out, no shower or wi-fi.
– Long beaches, enormously full of palm trees, where you can go horseback riding.
– Surf schools, yoga classes and massages galore.
P.S. If you don't love sports, above all surf, change destination.


P.P.S. If you are looking for a surfboards rental shop or you even want to buy a tailored-made one, the right place is Denga Surf Shop.
-Shops and supermarkets are basic or one branded but numerous.
-You can stumble on VIP such as Matt Damon or Gisele sitting next to your table at the restaurant or laying on the beach.
-There is a significant population density since this place is in the middle of nowhere, especially during the, so called , dry season, roughly from December to March.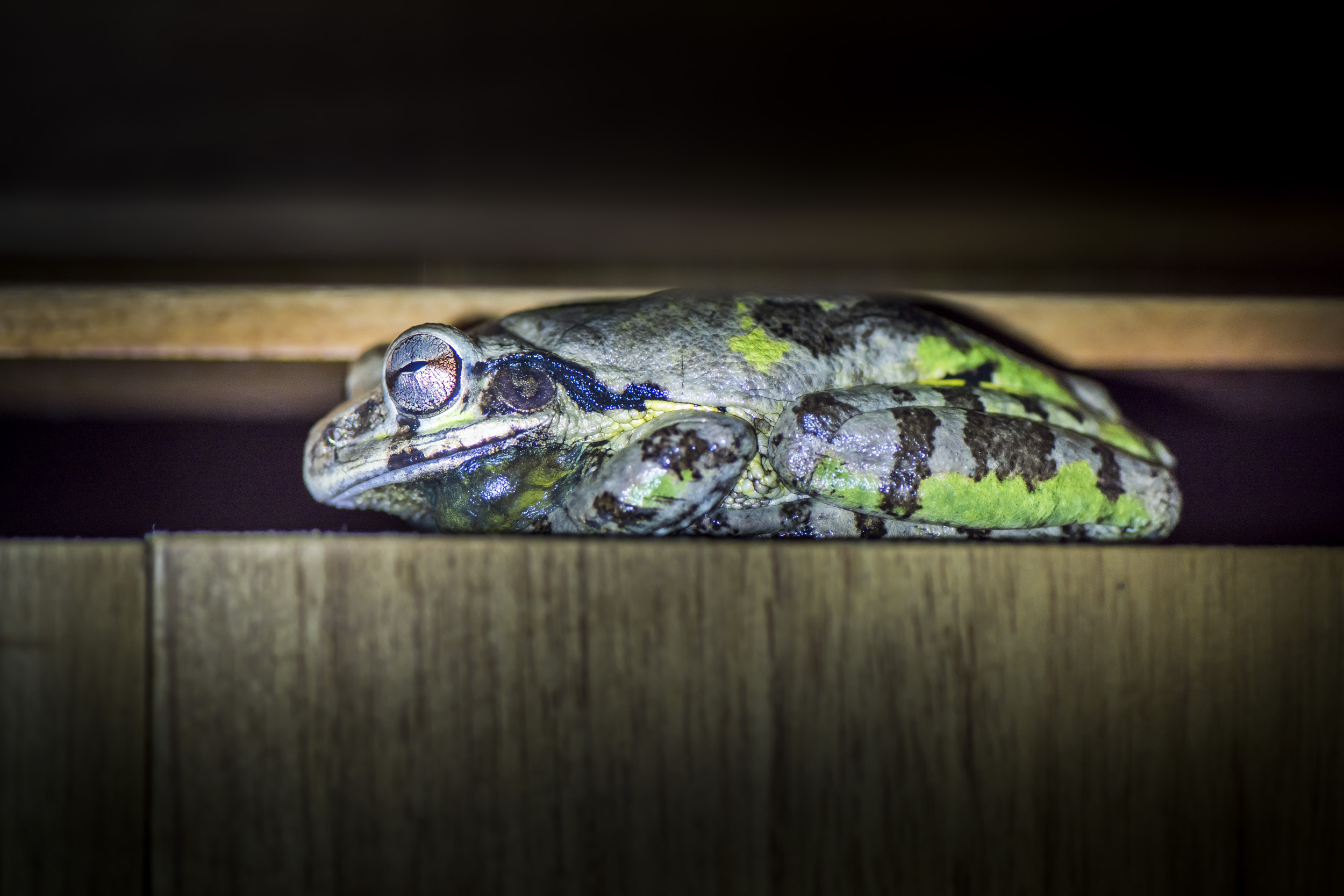 Hidden frog down the table

In the remaining months, there is the, well known, Humid Green Season. In this period, rains dramatically increase but, at the same time, you can benefit from a series of advantages such as:
– a less crowded place
– an extraordinary and blooming nature
– no dust
– affordable prices
Don't imagine Costa Rica as a country in the Central America at low prices. Maybe it was like this a decade ago . Not now!
Grocery shopping is expensive, to rent a car is way more expensive, attending an hour yoga class could result out of budget. Don't stop yourself at the first choice, ask, be informed and negotiate.
There are tons of hotels, holiday houses, hostels and also luxury villas. Finding an accommodation is an easy job because on any budget you will find the best solution for you.
But remember! Costa Rica is a Country in the world that, compared to its extension in 2 Km has the most biodiversity density. That doesn't only mean spiteful monkeys, colorful parrots, and wonderful butterflies.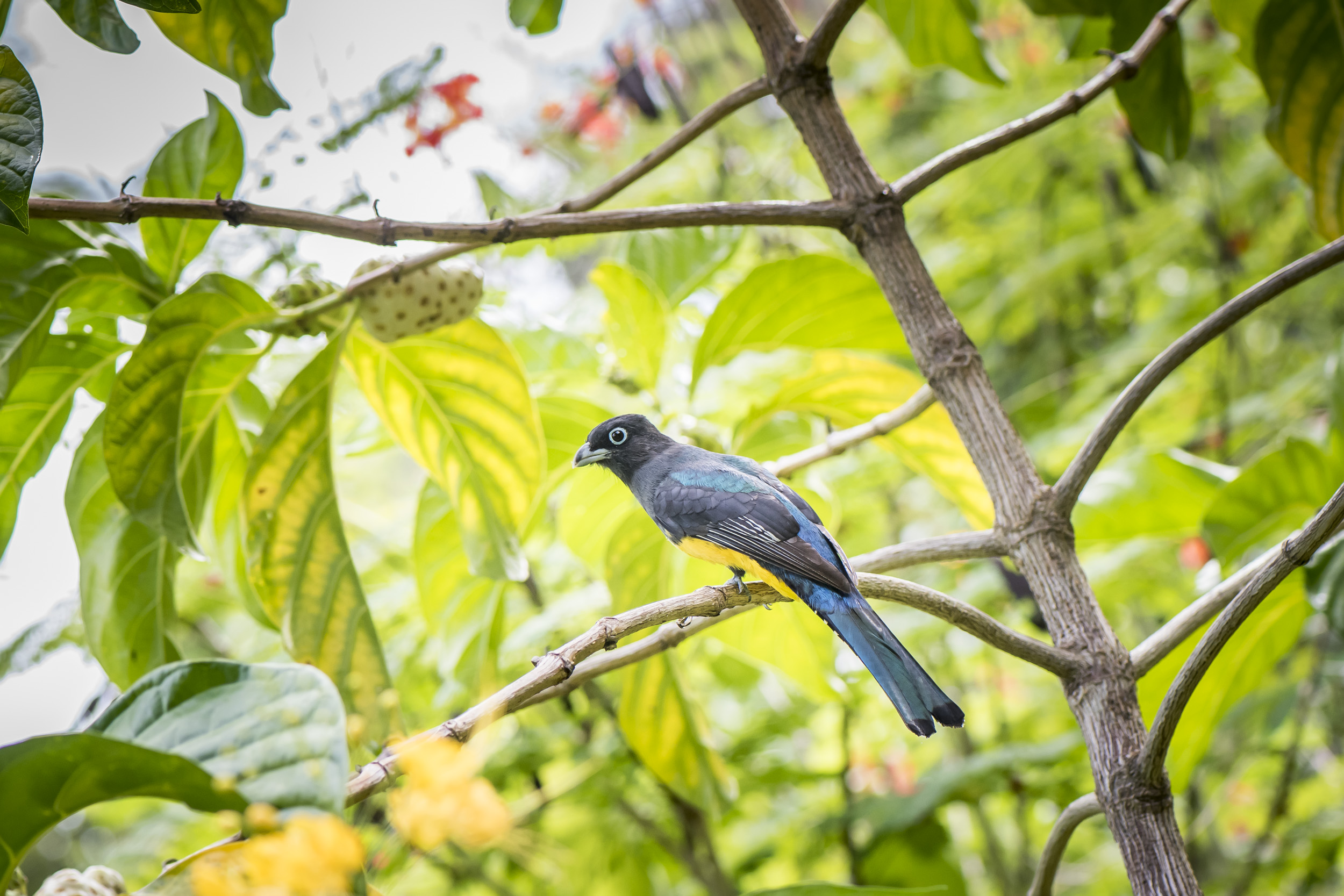 If there's a lack of obsessive cleaning, biodiversity means also insects squeezing everywhere, inside beds, too.
Said that, before booking your accommodation, ask for extremely detailed pictures of the bathroom and kitchen, unless you are an animal lover, any-kind-of-animal lover! And don't forget to pack your luggage with mosquito repellent, especially during rainy seasons. You will need it.
It is said that everyone, sooner or later, catches the traveler's gastrointestinal infection that I personally proudly caught and had for 15 long days. From that moment on, my psychotic effort is to constantly clean my hands and to eat only cooked fruit and vegetables, unless I'm the only one who handles them (carefully washing them) or at least If I'm in a qualified restaurant.
There are a few places that gained my trust, the only places where I let myself go a little bit. I really like baked chicken from Chicken Joe or the Ceviche from Los Characolas.
Los Caracolas faces straight on Mal Pais beach, so you have to reach it by foot or on four wheels if you rent a Quad. It is a medium-level restaurant but safe, and the place is fascinating. I adore the table spreading all over the garden that faces the ocean. The intimate atmosphere an the feeling that time slows down until almost freezing when you are there.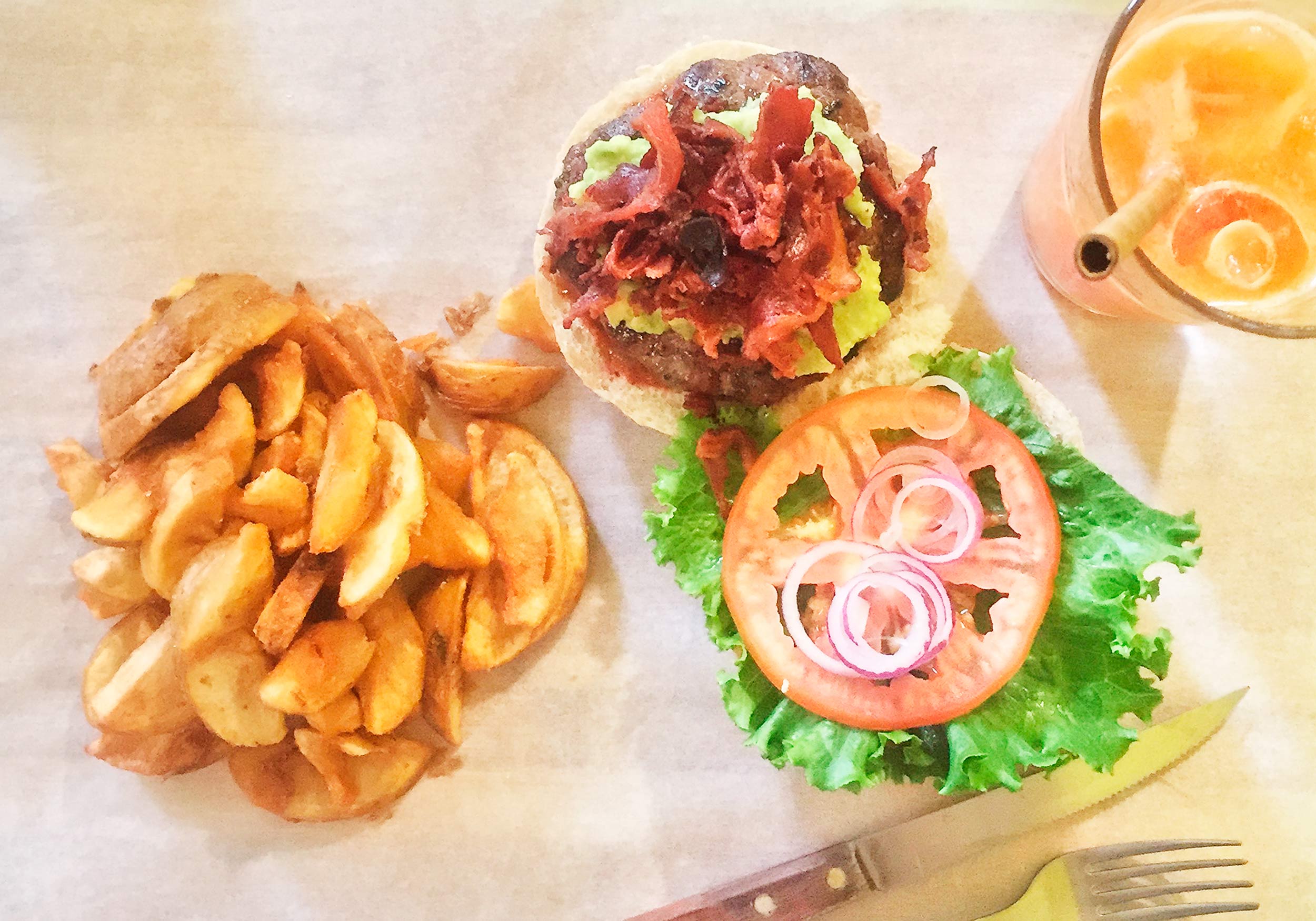 "Chop it" Burger's
We go straight to the point: both places include wi-fi connection.
At Chop It in Playa Carmen you can enjoy a good salad without being afraid to catch an intestinal distress. Also burgers are great!
At OtroLado https://otroladolodge.com/en/ You can taste an excellent plate of pasta, because the owners are Italian. Other than good kitchen, if you're looking for a room to stay in Santa Teresa this is one of the places I would like to highly recommend you. Cleans bedrooms, nice and quiet place even though it is situated on the main street of Santa Teresa. It's one of those places where we know that there will always be a friend to have a chat with. An amazing sensation.
If you instead are craving for pizza "Amici" is the right place to eat it. Here, you can also taste great Italian kitchen.
Other than OtroLado, where to sleep?
I forgot to do an introduction: the main aspects that I considered in order to write this short guide is the human factor. All the places I recommend you are managed by nice, friendly and helpful people. Sure, problems can always happen anyway, but here you have to deal with people with good faith that are going to do their best to make your stay even more comfortable and peaceful. Also, all the people I mention are friends with each other and I say this to show you that there is no rivalry or competition between them.
We have met them as passing through passengers and it really took a very short while to be in harmony with them. Thanks to these people, Santa Teresa became something more than a tourist destination. Going back to Costa Rica means to hugh a lot of friends again.
A few steps away from OtroLado, Hermosa direction, there is the so called "Principe del Pacifico". Christian, The owner, is a person that you cannot avoid to meet! Describing him with a lot of words would be unuseful and reducing. Christian/Paglia, is one of its kind and it's impossible not to love him and thanks to him he's going to make you love the place even with its lacks. If you are very lucky, you could convince him to cook for you. Even if we went to Santa Teresa a lot of times, we never had this chance, but the legend tells that he can cook an amazing pizza!
We were forgetting about the main topic of this article: Santa Teresa or Playa Hermosa?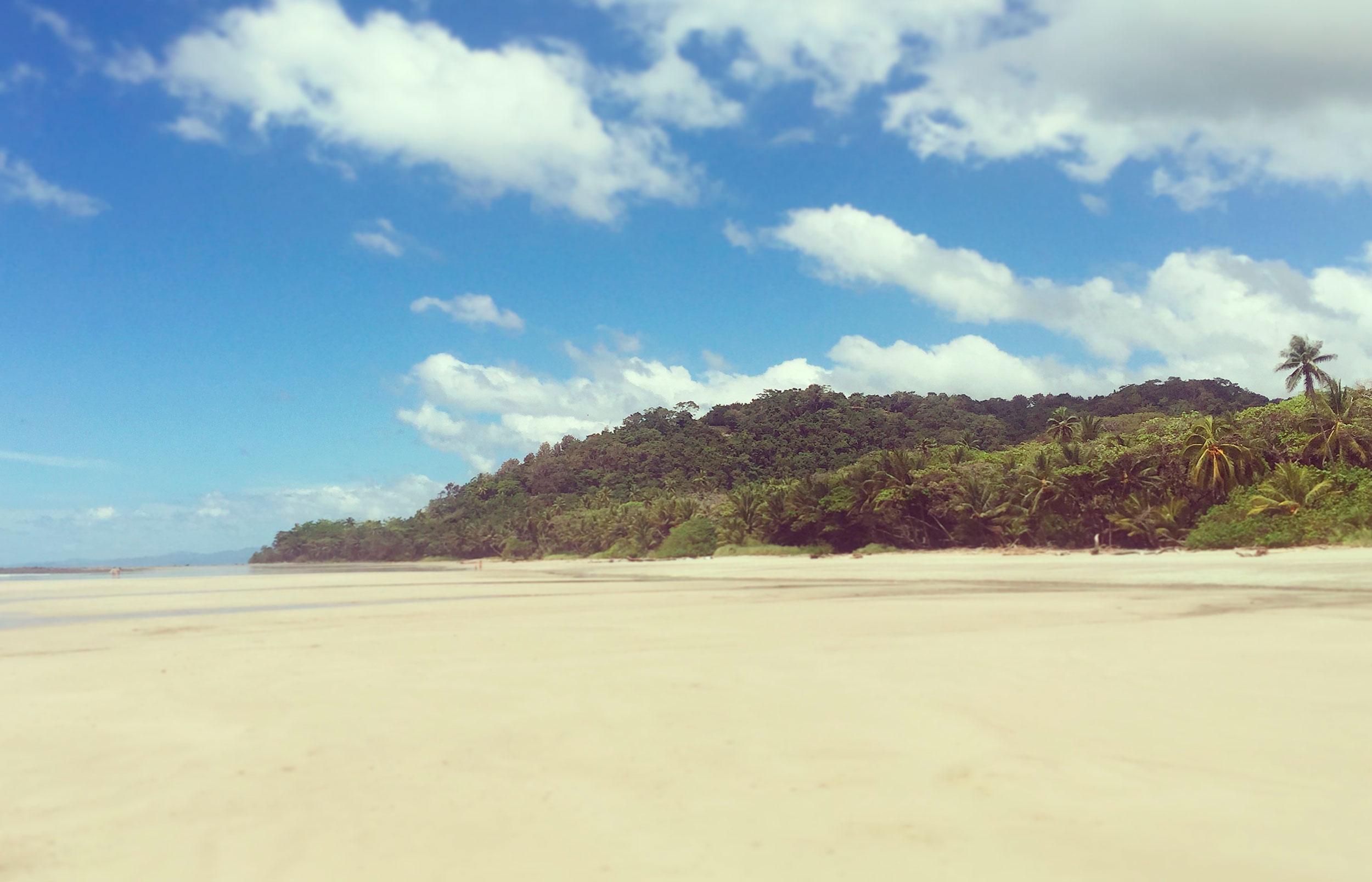 Playa Hermosa in low tide

Now that you have an idea on how Santa Teresa is, remove the chaos, the traffic, invasive smells and small bars and clubs. The result will be Playa Hermosa. I may be biased and don't forget that who is now speaking maybe in a few years is going to retire in a refugee along the world's boundaries.
Hermosa is in my heart: when I crossed that amazing garden that bring to the place I like to call home -Batik Costa Rica- I enjoy every perfume, every sound and I always get emotional. The feeling of joy and fulfillment that I experienced there in those moments, is going to accompany me until the end and I will always have a beatitude smile on my face.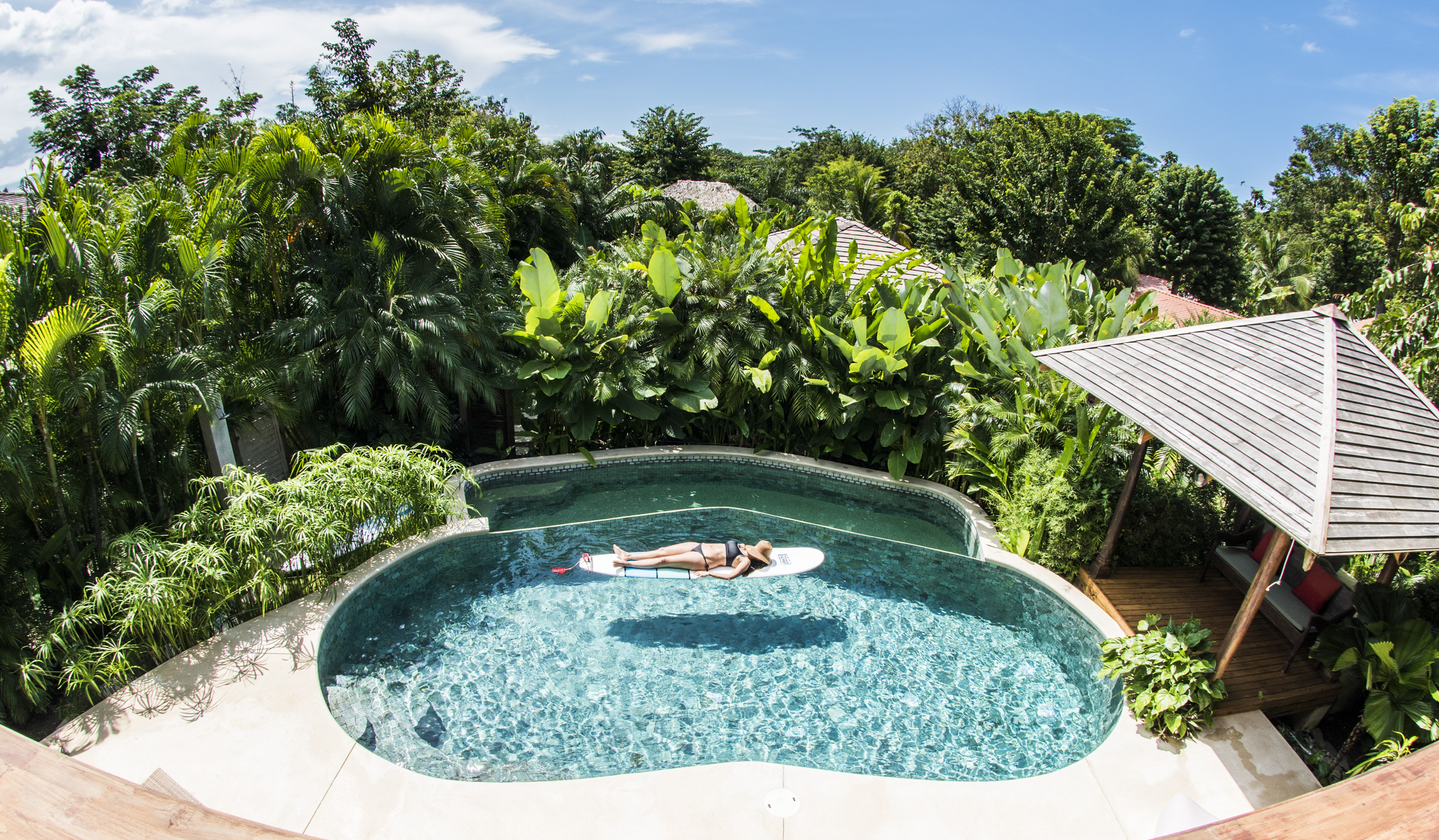 Thank you Christina and Dante, you are the best guests that we could wish for, you are fun, tender and helpful.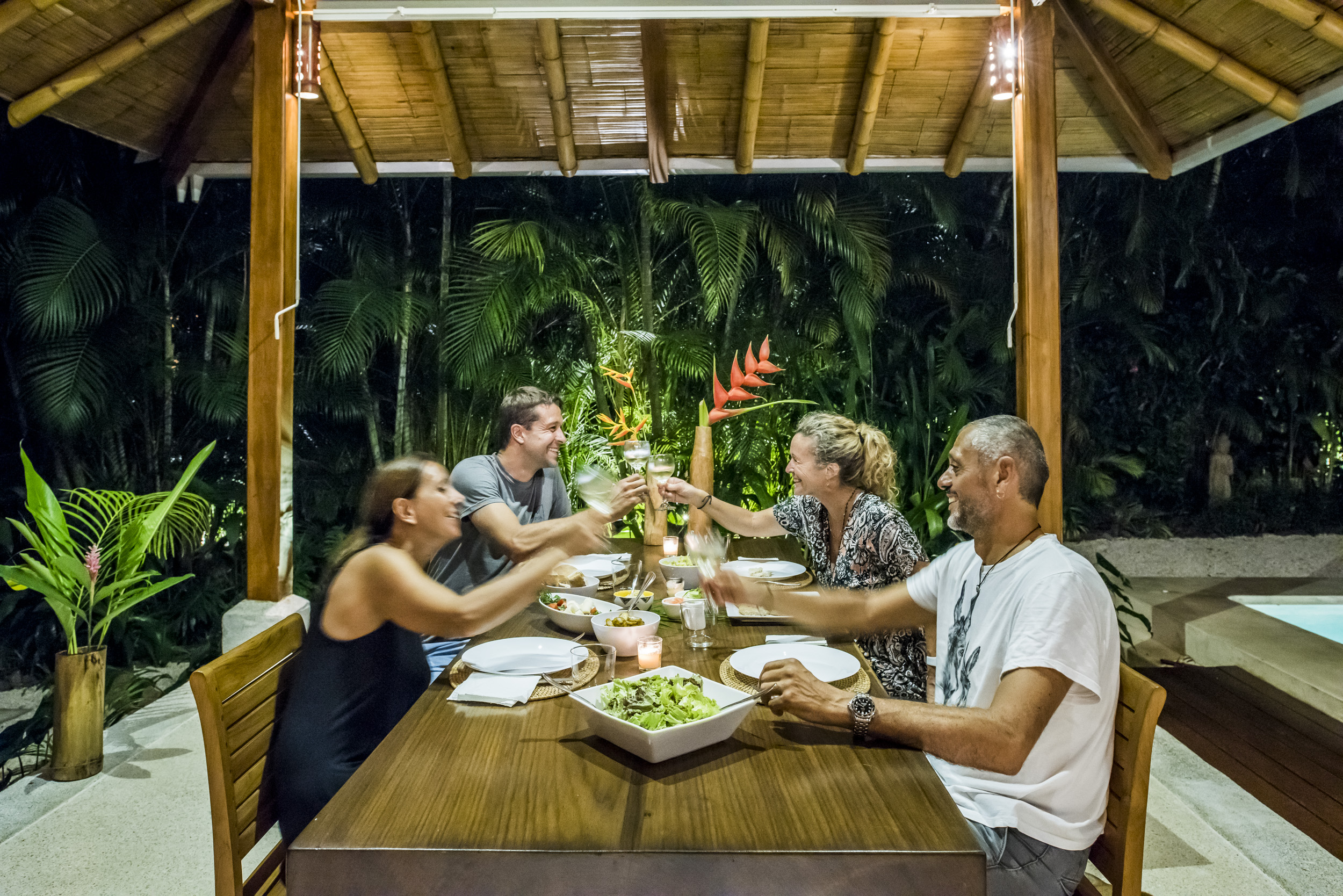 Even along the beach the atmosphere is more intimate than in Santa Teresa. You can walk around a lot and you're going to meet just few person now and then. The living space of your beach towel is going to reach unthinkable levels. In the short way in the jungle that brings you to the ocean, especially in the early afternoon, you can stumble into groups of monkeys that eats and stare at you with curiosity.
Be aware of Cara Blanca and stay at a security distance: they are very despicable and if that day is not their day, they can throw some coconuts at you.
By now our stays at Hermosa are made up of the same and wonderful habits.
My husband can surf at any time leaving the house already barefoot and with his surfboard under his armpit. I can enjoy a nature, tranquility, long long walks and wonderful silence. Well I have to admit that Hermosa is a more radical choice rather than Santa Teresa. If you are not going around by car the only way to grocery shop is the far west like shop, where to find fresh vegetables you have to arrive there before 8 AM and the choice is limited to four avocados, pineapples, tomatoes and few potatoes. If you want to have a decent meal out the only way is to go to Couleur Cafe where salads are great. This place opens only at breakfast or lunch and rearly at dinner (it depends on the season).
When we are at Batik, I personally cook.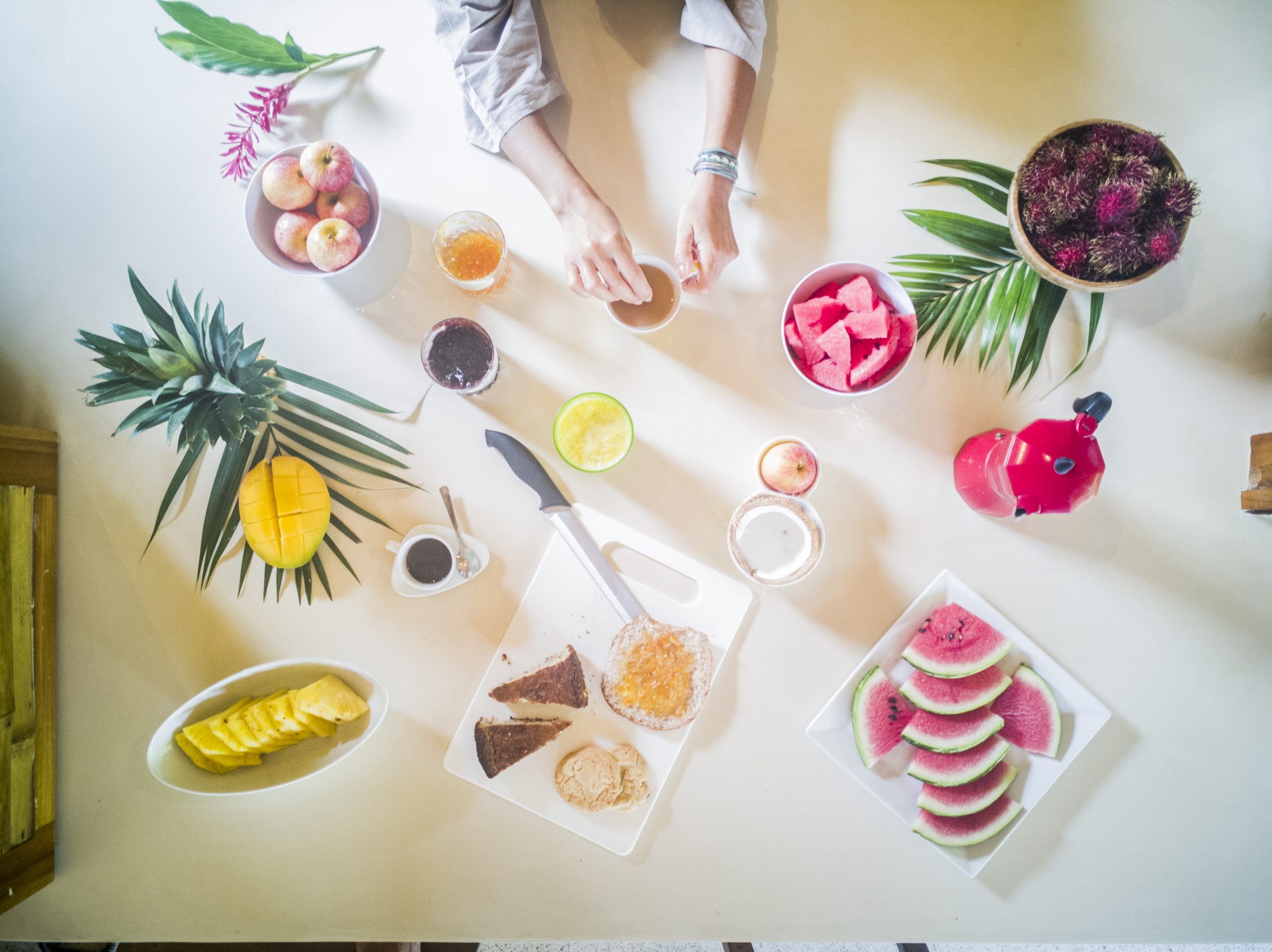 By now, we have the same local habits:
– to order from the fisherman our weekly fish supply
– to buy biological fruit and vegetables from Green World
– Going to Super Ronny, the supermarket, to buy our usual dose of glutamate and colorants, otherwise we would eat too much healthy!